With a passion driven purpose, Saving Hawai`i's Forests, 501 (c)3 initial goal is to plant 1,950,000 endemic trees, which represents the 195 countries around the world. Hawai'i is filled with diverse ethnic backgrounds and provides pleasure and homes to people from all over the world thus being the catalyst of
Saving Hawai'i's Forests.
The reforestation efforts are powered by conscience individuals and companies with a passion driven decision to lead our world in sustainability and being carbon neutral through education.
Your 501(c)(3) donation letter will be emailed to you for use in your tax filings.
---
The 4 P's of Reforestation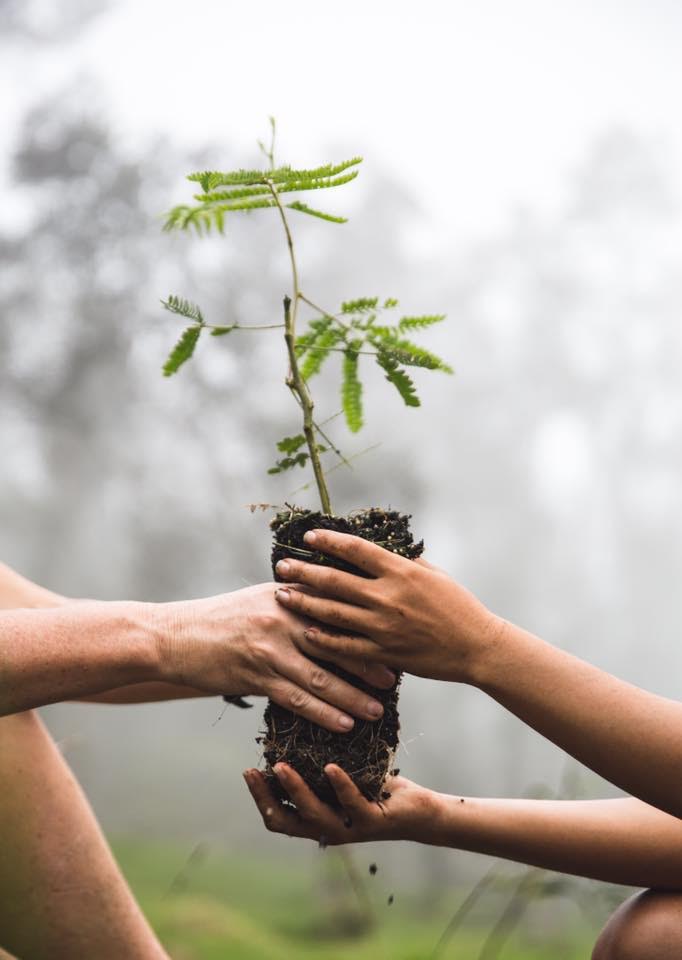 "Ola ka ʻĀina, Ola ke Kanaka."
When the Land lives, the People live.
Our Mission is to plant and protect the native Hawaiian forests through educational experiences.
Saving Hawaii's Forests partners with organizations to offer a sustainability program which focuses on lessening the companies carbon footprint.  Their donation is then turned into educational programs which focus on:
Sustainability
Work Force Development
Cultural Education and Preservation
Project Based Learning
Climate Change
Reforestation
The educational programs are offered to a multitude of partners such as:
Habilitat Addiction Treatment Facility
Local artists and musicians 
Cultural practitioners
Company team building events
Saving Hawaii's Forests establishes self-sustaining, multi-species forests to absorb greenhouse gases from the atmosphere and restore natural ecosystems. Through the different programs the participants are planting a mix of native and endemic species that would have been present in the local area prior to land clearing. By doing so, our forests also provide a sanctuary for native wildlife who can safely return to their natural habitat.
Where: Saving Hawaii's Forests is currently planting in Kealakekua on the island of Hawai`i. All planting sites are fenced and well-managed. Each native species will live out its LIFE in a protected native Hawaiian forest.
WHY DOES HAWAI`I NEED YOUR SUPPORT?
The Hawaiian Islands have lost approximately 90% of its endemic forests over the past 100 plus years. The rising population, industrial processes, travel, and consumption of products are creating a climate catastrophe. The plant species of Hawai'i are ideal for combating climate change. The Koa "warrior" tree is a nitrogen fixing species that provides nutrients for all other endemic under-story plants and habitat for Hawai`i's native insect and plant species is dwindling. These endemic trees of Hawai`i protect the watershed of the ecosystem, combat erosion of the forest floor and have an enormous positive affect on the environment.
Hawai'i our home and the "Piko" (center) of the world is the ideal place to rebuild substantial forests. Hawai'i being known for its "Aloha" spirit it is only fitting that we care for these islands many people call home while educating our people.
RANCHING
Ranching has destroyed the natural ecosystem by clear cutting forests in preparation for pasture land. The keiki (seedling) koa and sandalwood are also a delicious snack for grazing animals if they don't accidentally trample over it first. New growth has been halted due to the consumption and trampling of seedlings by livestock and machinery. Reforest Hawai'i along with Saving Hawai'i's Forests ensures all reforested areas are completely fenced and maintained for protection from ungulate animals.
LOGGING, LAND-CLEARING & INVASIVES
Native Hawaiian Forests have declined in recent years due to logging, land-clearing for construction and cattle grazing. A decline in the growth of koa, sandalwood, and other native understory plants is also due to an influx of invasive plants that wrap around or smother the native plant, cutting off their sources of oxygen and nutrition. Our goal is to eradicate the invasive species which thrive in the deforested areas. As the forest floor and canopy trees thrive the goal is for the invasive species to cease to exist.
OLA KA 'ĀINA CD

Now Available to Stream Wherever You Listen to Music
Ola Ka 'Aina CD is a compilation of various Kanile'a artists.  The cd consists of all original compositions which are inspired by their own personal experience with reforestation and sustainability.  This CD features Willie K, Kapena, Keauhou, Cody Pueo Pata, Kalehua Krug of Hi`ikua, Lina Langi of Na Wai Ho`olu`u O Ke Anuenue, Bruddah Sam of Vaihi, Karlie G, Ben and Maila, Aldrine Guerrero, Craig and Sarah, Gibson Ohana, Kahiau Souza, Kenneth Makuakane, Joe Souza and Derick Sebastian!
100% of the proceeds benefit our native Hawaiian Forests.  Your generous support is appreciated. This is a CD you gotta have!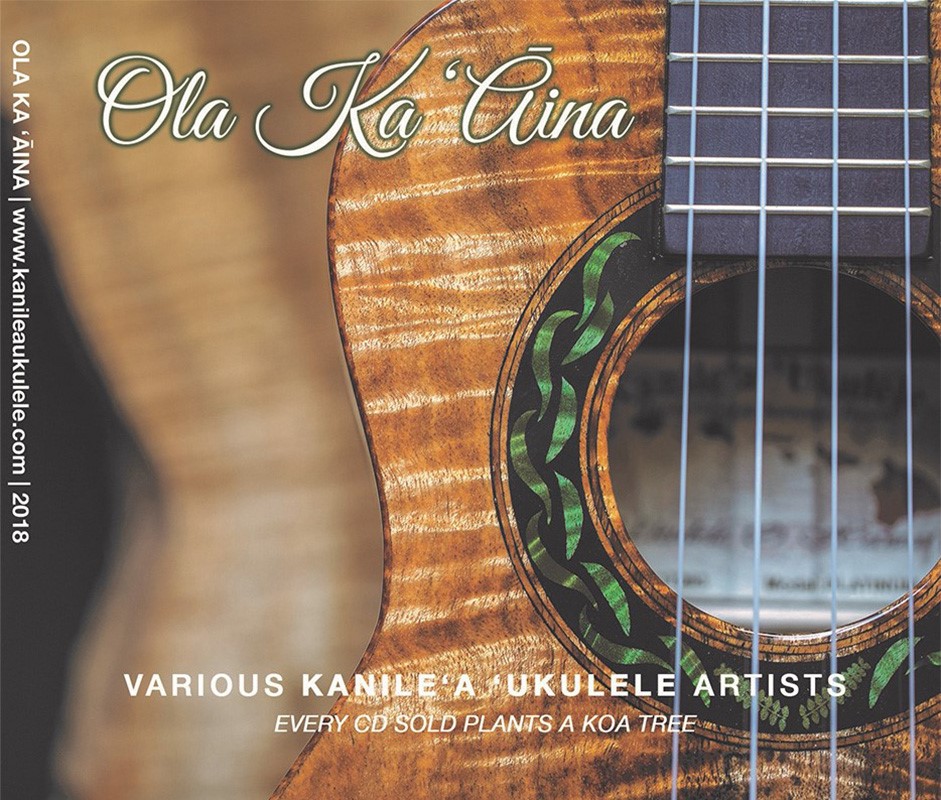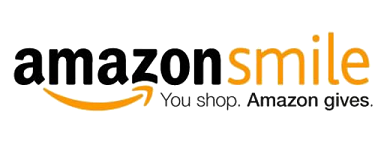 You can also support Saving Hawai'i's Forests when you shop on AmazonSmile.
Amazon will donate 0.5% of the purchase price to sponsor our Koa tree forests.
Get Started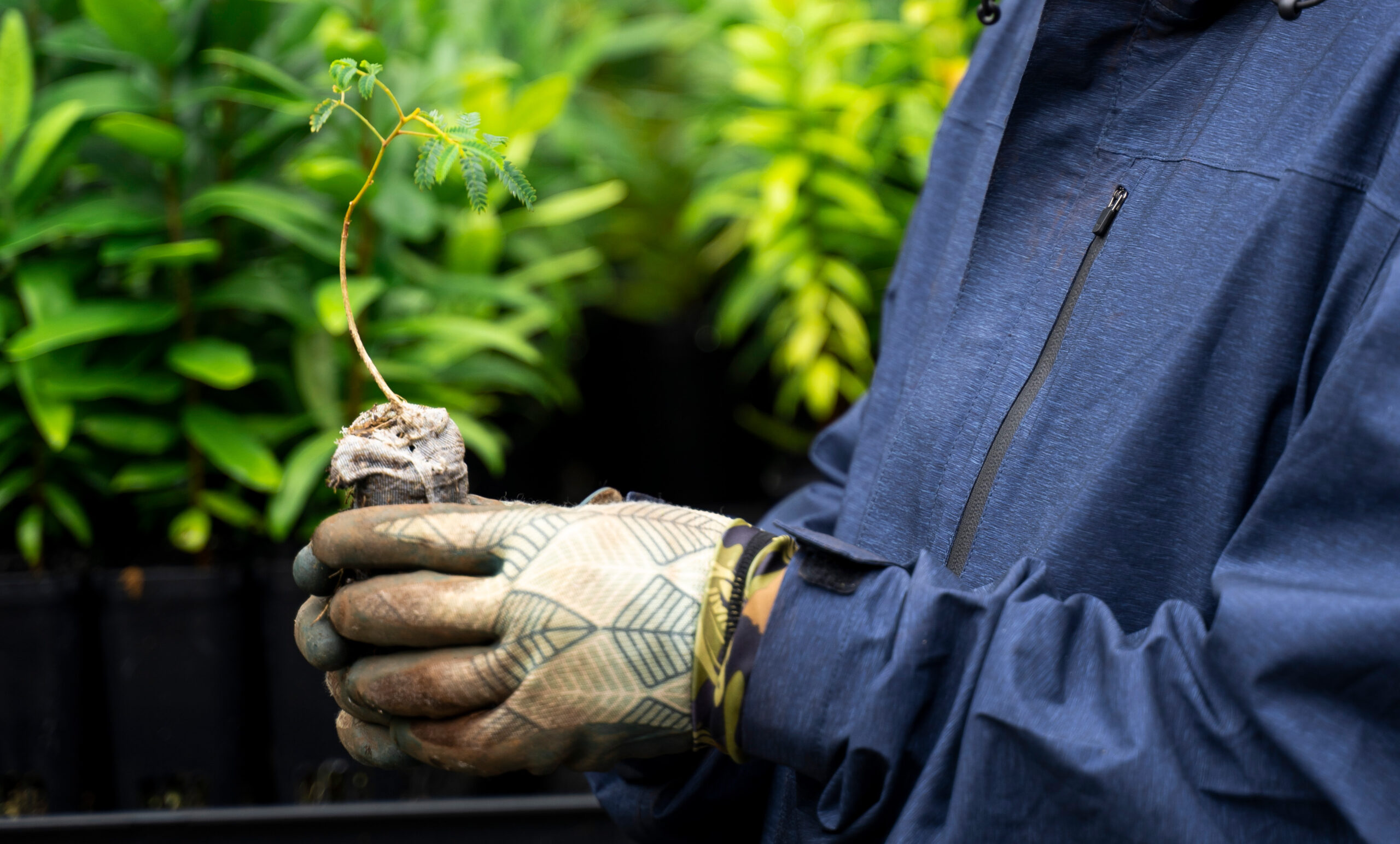 Koa Seeds
The Koa seed is gathered by dedicated volunteers from healthy, strong mother trees to ensure a productive germination.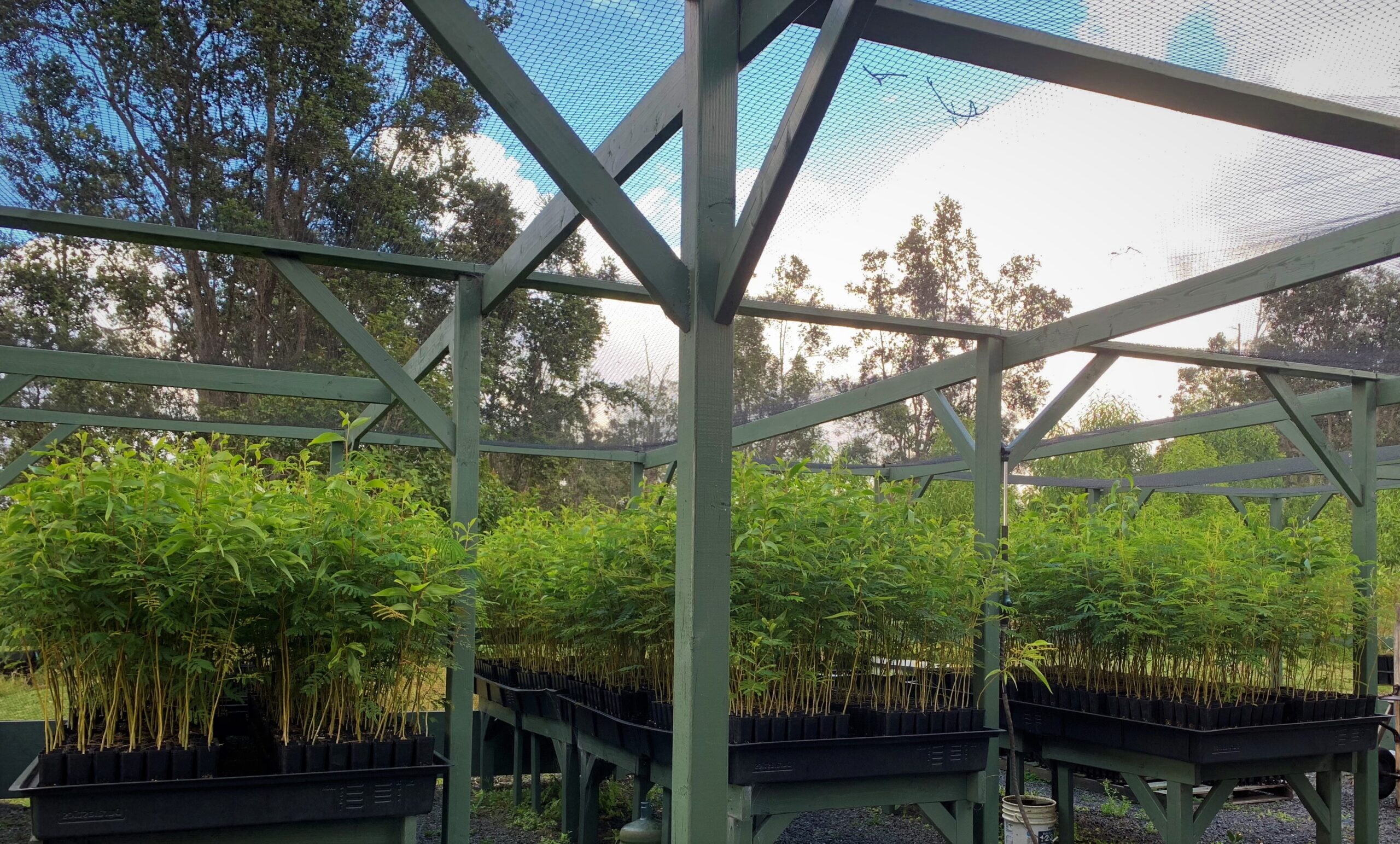 Keiki Koa
The keiki Koa is nurtured in our nursery until the tree is approximately 12-14 inches tall to ensure a healthy root system.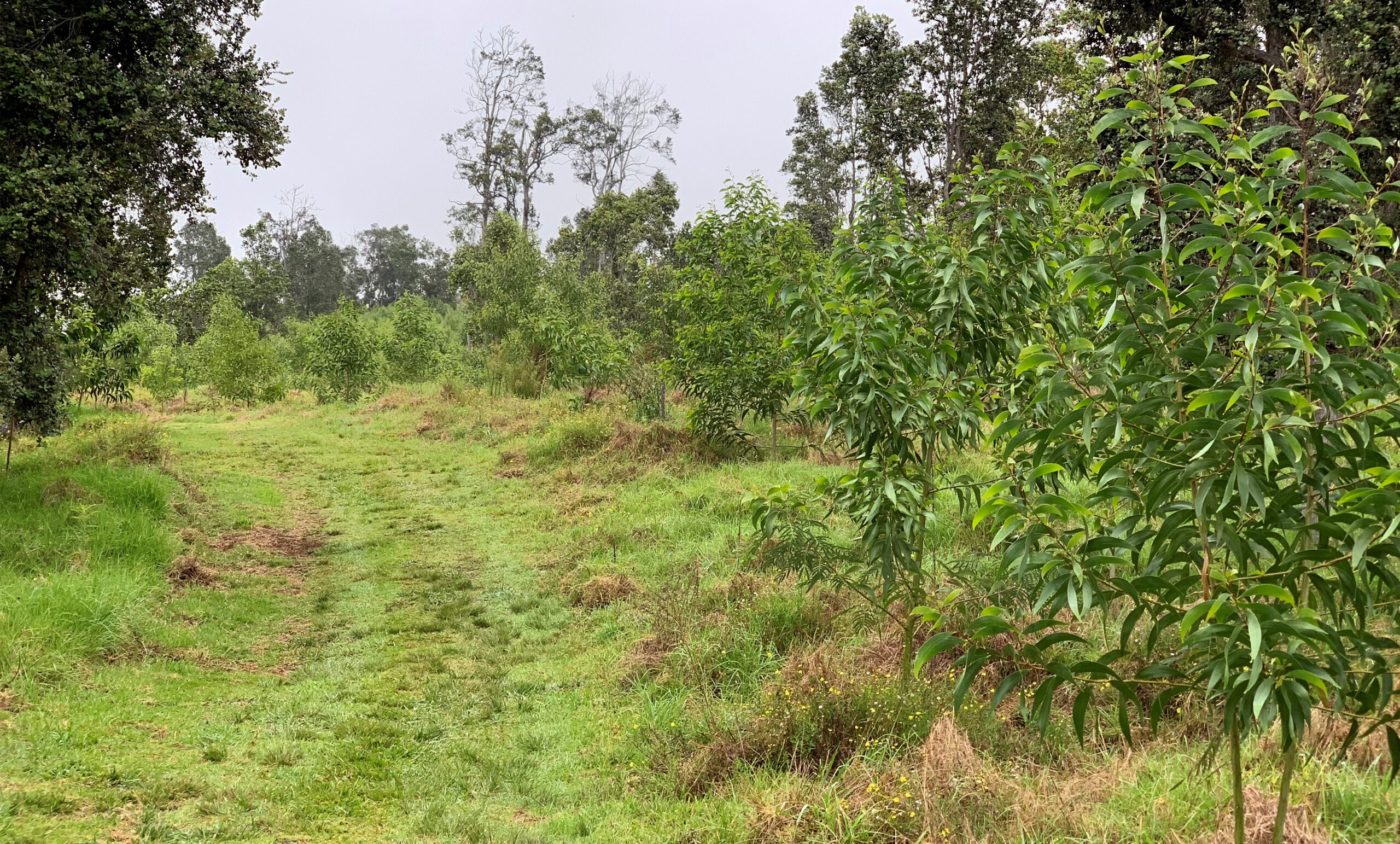 Reforestation
The Koa tree is planted in a safe, fenced area on the island of Hawai`i where it will live out its life in a native Hawaiian forest.
COMMERCIAL AND RESIDENTIAL DEVELOPMENT
Native Hawaiians had a different concept of 'land ownership' because they saw it as a resource for all. When private land ownership appeared in the Hawaiian Islands, it quickly led to the disappearing of natural resources and land manipulation. Today our society as a whole relies on developments and a robust infrastructure. The development of massive structures has limited the land area for the natural growth of forests. By conserving the existing forests along with rebuilding the cleared landmasses, the wildlife will be able to return to their natural habitat.
WILD AND FERAL ANIMALS
In an environment without native land mammals, Hawaiian plants evolved defenseless against grazing or browsing animals. With the influx of cattle, horses, sheep, goats, deer, wild pigs and many other feral animals, our Native Hawaiian Forests became extremely damaged and ceased to thrive. Fencing is imperative to the success of the reforestation efforts.